District Dig Tree Planting
I wanted to give a big thanks to all of the families that came out to help and make this event a big success.
We had 47 people come out to help and we planted a total of 15 trees and 37 shrubs and bushes.
The girls have been anticipating this event since December when we applied to the TD Friends of the Environment Foundation Tree Planting Grant Program. This is provided via the Girl Guides of Canada program and allows for both individual and multiple units to work together and apply. Individual units are eligible to receive grants of $500 and Units working together can qualify grants of up to $2,500.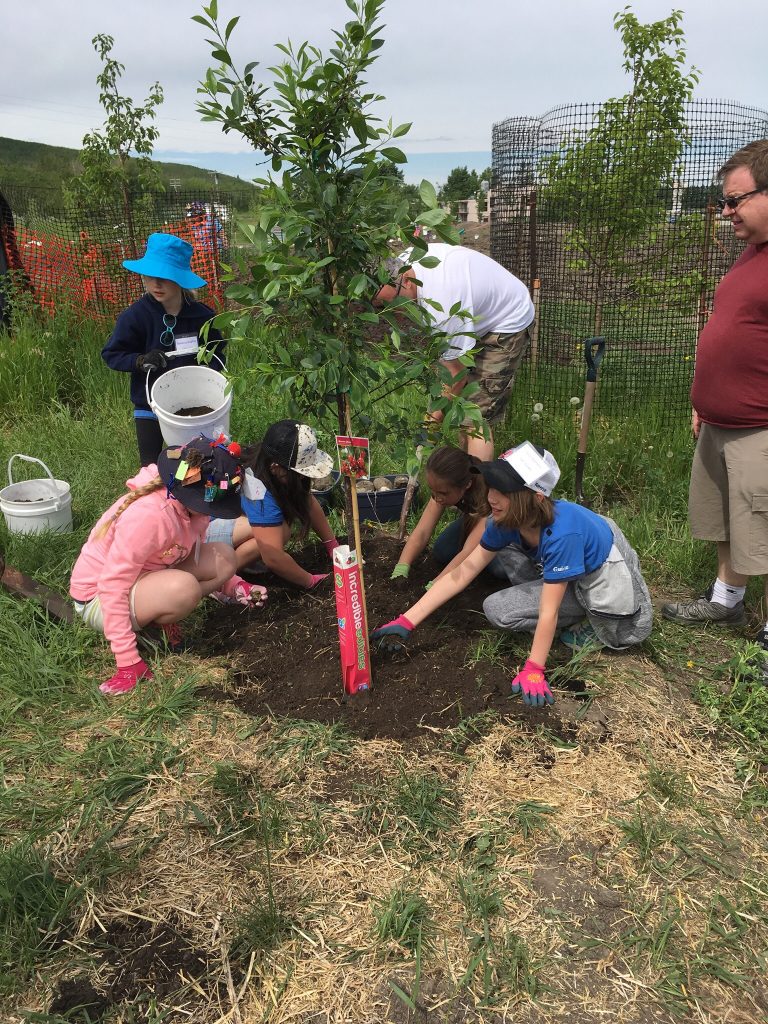 Luckily, we were eligible for the $2,500 grant where the girls from 6 units came out to help plant all the trees that were purchased with the grant.
The TD FEF Tree Planting Grant Program offers girls and young women a hands-on way to raise their awareness of environmental issues while supporting them to transform green spaces in their communities. Through grants of up to $2,500 for girl-led tree planting and greening projects, this environmental initiative helps to bring girls and nature closer together as they make their communities greener and more livable.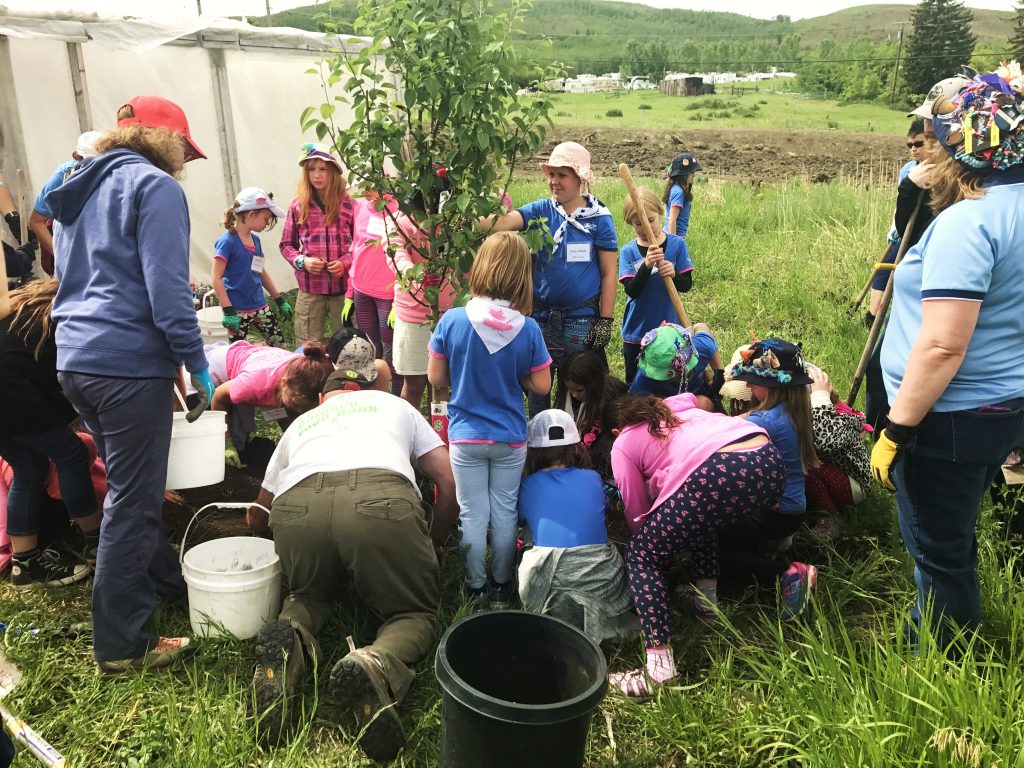 By participating in the program, girls learned:
About the trees and shrubs native to their community and how they support the local ecosystem
How to plant trees and remove invasive species
The issues around climate change and how tree planting combats those issues
The importance of environmental stewardship
To connect with the earth through its most natural resources
How to plan a successful community event
And how Grow Calgary helps local vulnerable Calgarians obtain fresh fruit and vegetables.
The girls spent the beautiful day digging holes, filling them with dirt and trees, watering all the plants on the acreage and planting some other things such as squash and potatoes. The girls came out of there with a sense of pride and accomplishment.
It was inspiring to see the girls getting dirty, having fun learning new skills, and using those skills to give back to their communities.
Thank you so much to 122nd Sparks, 142nd Sparks, 201st Brownies, 66th Guides, 60th Guides, and 278th Guides of the Wichewakn District for making this event a huge success. Thank you to Grow Calgary, TD FEF, and our parents for all their support.
Registration is now open for girls and women to join please visit www.girlguides.ca or email wichewakn@hotmail.com for questions.